Antwerp, BE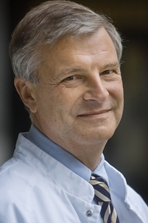 Andrew I.R. Maas (Principal investigator)
Andrew I.R. Maas, MD, PhD, is Professor and Chairman of Neurosurgery at the University Hospital Antwerp, Belgium. Furthermore he is chairman of the Executive Committee of the European Brain Injury Consortium (EBIC), president of the International Neurotrauma Society and member of the neurotraumatology Committee of the WFNS. He has participated in the development of Evidence Based Guidelines for Management and Prognosis of severe traumatic brain injury (www.braintrauma.org) and has substantially contributed to the production of evidence based guidelines for the treatment of penetrating head injury (J. Trauma 2001). He has been actively involved, both as investigator and member of the Executive Committee in many of the studies included in the IMPACT database.
Bob Roozenbeek
Bob Roozenbeek is currently resident neurosurgery; he takes a great interest in clinical epidemiology and traumatic brain injury and works in close collaboration with Ewout Steyerberg and Hester Lingsma in Rotterdam.
Rotterdam, NL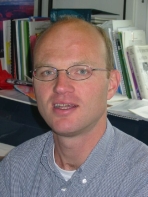 Ewout W. Steyerberg (Lead investigator)
Ewout W. Steyerberg, PhD, is head of the Center for Medical decision making, Department of Public Health, Erasmus MC. He is responsible for a group of 20 academic research staff, including statisticians, epidemiologists, economists and psychologists. Professor Steyerbergs research has covered a broad range of methodological and medical topics. His methodological expertise is in the design and analysis of randomized controlled trails, cost-effectiveness analysis, and decision analysis. Medical fields of application include oncology, cardiovascular disease, internal medicine and traumatic brain injury.
Hester Lingsma
Hester Lingsma, MSc, is junior researcher at the center of Clinical Decision Sciences Erasmus MC, Rotterdam. She finished a Master of Science in clinical epidemiology and is particularly interested in center differences/quality of care and multilevel modelling.
Edinburgh, UK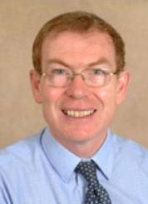 Gordon D. Murray (Lead investigator)
Gordon Murray is Professor of Medical Statistics at the division of Community Health Sciences at the University of Edinburgh. Furthermore he is Chairman of Edinburgh Clinical Trials and Vice-Chairman and Treasurer of the European Brain Injury Consortium. Besides these committees he is member of numerous trial steering committees and data monitoring committees. Through teaching, research, administration and consultancy he aims to promote the role of medical statistics. His research interests are medical statistics, clinical trials, ordinal regression techniques and research integrity.
Jim Weir
Jim Weir has recently joined the IMPACT team. He has a first class statistics degree from Glasgow and an MSc on missing data.
Izzy Butcher
Dr. Izzy Butcher is an experienced statistician and has been part of the Edinburgh IMPACT team form its very start. Her particular interest is in novel approaches to outcome analysis.
Gillian McHugh
Gillian McHugh is an experienced statistician who performed a large part of the univariate and multivariate prognostic analysis for IMPACT I.
Morag Leitch
Morag Leitch is research assistant and personal assistant to Professor Gordon Murray. She will be the principal liaison officer for all communications with the Edinburgh IMPACT team.
Richmond, US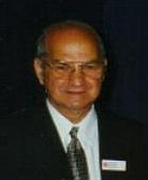 Anthony Marmarou † (Lead investigator)
Professor A. Marmarou was professor and vice-chairman of neurosurgery of the Virginia Commonwealth Universisty and founder of the American Brain Injury Consortium (ABIC). He began his studies in neurotrauma at the Einstein College of Medicine in the early 1970's and joined VCU/MCV in 1982, where he has continued to focus on traumatic brain injury and specifically brain edema and intracranial pressure.
Dr. Marmarou led the IMPACT study group in Richmond until his unfortunate death in January 2010.
Juan Lu
Dr. Juan Lu is an experienced data manager and statistician who has been working with Dr. Marmarou for many years. Dr. Lu is proficient in statistical data-analysis and related software. Her primary responsibility in the IMPACT project is the development and upkeep of the IMPACT database.
Consultants
Ross Bullock
Raj Narayan